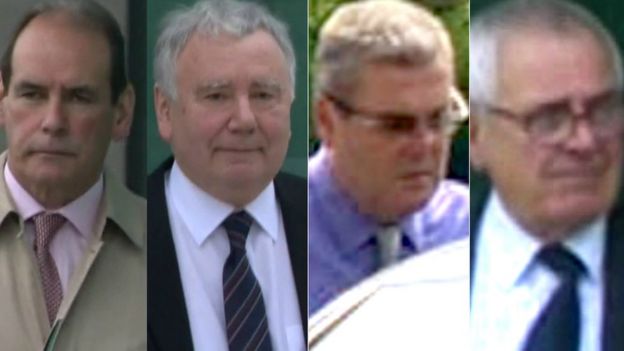 Former Ch Supt David Duckenfield faces being charged with the manslaughter of 95 people at the Hillsborough disaster.
Mr Duckenfield was the South Yorkshire Police (SYP) match commander at the FA Cup semi-final when 96 Liverpool fans were fatally injured in a crush.
He faces the charge of manslaughter by gross negligence of 95 fans. Former SYP Ch Insp Norman Bettison is charged over alleged lies in the aftermath.
Four others will also be prosecuted. Victims' relatives have been informed.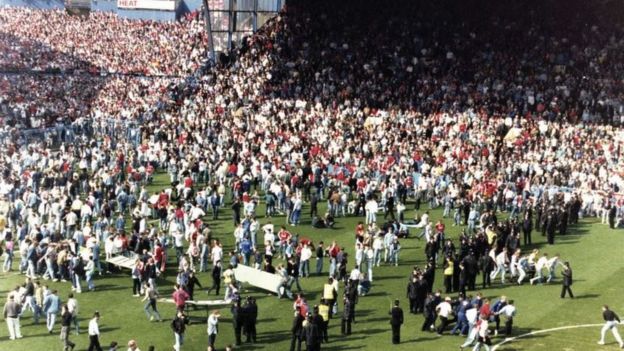 Last year, new inquests into the 1989 disaster at the Liverpool v Nottingham Forest match in Sheffield concluded the fans
had been unlawfully killed.
For legal reasons, Mr Duckenfield cannot be charged over the death of the 96th victim Tony Bland, as he died four years after the disaster, prosecutors said.
The Crown Prosecution Service (CPS) must apply to the High Court to lift an order imposed after he was prosecuted privately in 1999, which must be removed before he can be charged.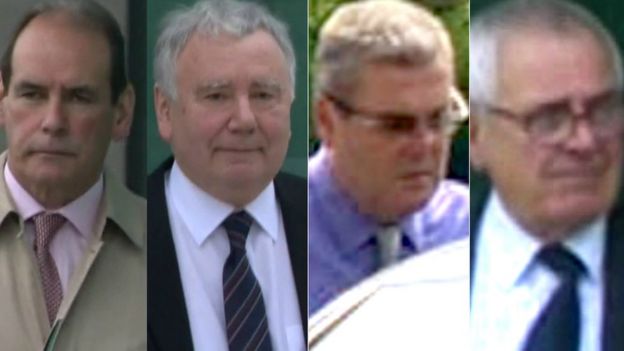 The full list of individuals facing charges are:
Mr Duckenfield faces manslaughter by gross negligence of 95 men, women and children.
Sir Norman faces four charges of misconduct in a public office relating to alleged lies he told in the aftermath about the culpability of fans
Graham Mackrell, former Sheffield Wednesday Club Secretary, will be accused of breaching Health and Safety and Safety at Sports Ground legislation
Peter Metcalf, who was a solicitor acting for SYP, is charged with perverting the course of Justice, relating to changes to witness statements
Former Ch Supt Donald Denton is accused of perverting the course of justice
Former Det Ch Insp Alan Foster is charged with perverting the course of justice
No organisation will face corporate charges. No-one from the ambulance service will face charges, CPS chief Sue Hemming revealed earlier.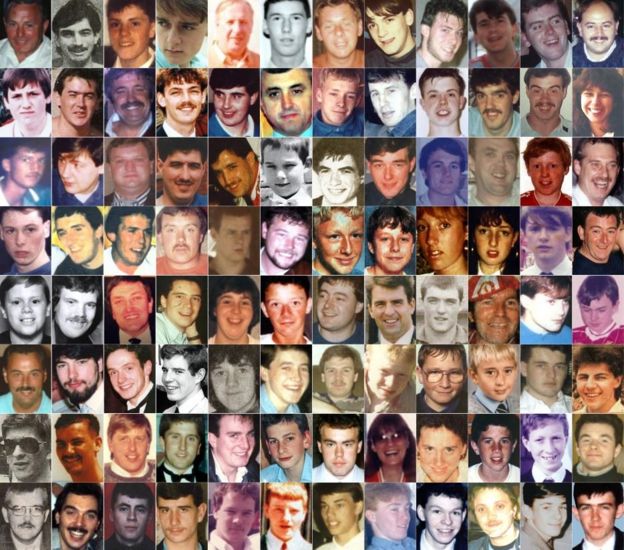 The defendants, other than David Duckenfield who now lives in Ferndown in Dorset, will appear at Warrington Magistrates' Court on 9 August.
Ms Hemming made the announcement to victims' families at a private meeting in Warrington earlier.
She said: "Following our careful review of the evidence, in accordance with the Code for Crown Prosecutors, I have decided that there is sufficient evidence to charge six individuals with criminal offences.
"Criminal proceedings have now commenced and the defendants have a right to a fair trial."
Barry Devonside, whose son Christopher, 18, was killed in the disaster, said: "Everybody applauded when it was announced that the most senior police officer on that particular day will have charges presented to him."
SYP Chief Constable Stephen Watson said: "Decisions concerning the bringing of criminal charges are rightly for the CPS.
"Given that criminal proceedings are now active, it would be inappropriate for me to comment further for fear of jeopardising this important process in any way."
A spokesman for Sheffield Wednesday said the club had no comment to make.