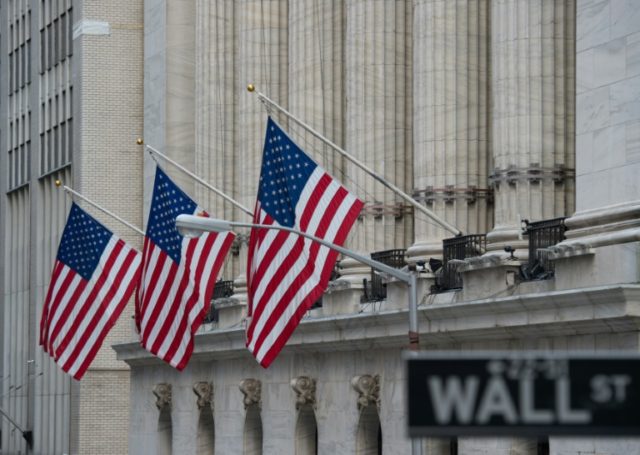 New York (AFP) – US stocks surged back to records in early trading Wednesday, with the Dow topping 21,000 for the first time, as markets embraced a softer tone in President Donald Trump's address Tuesday night.
About 20 minutes into trading, the Dow Jones Industrial Average was at 21,026.20, a 1.0 percent jump.
The broad-based S&P 500 gained 0.9 percent to 2,383.81, and the tech-rich Nasdaq Composite Index advanced 0.8 percent to 5,871.10.
Trump's address to Congress reiterated campaign themes on his aim to crack down on illegal immigration and adopt a tough negotiating style with trade partners. But he employed a more optimistic tone than in his inauguration address, which was criticized by some as cryptic and menacing.
Still, analysts noted that the speech was short on details about an eagerly-awaited tax cut plan that has propelled the market to numerous records over the last month.
Market sentiment in the US also got a boost from strong gains in European bourses and by data showing robust Chinese factory activity in February.
Among individual stocks, Lowe's Companies surged 10.0 percent after reporting sharply higher profits in the fourth quarter and projecting comparable sales would grow by 3.5 percent in 2017.
Best Buy lost 4.6 percent after projecting domestic comparable sales would drop between 1.5 percent and 2.5 percent in the first quarter of 2017 and revenues would come in below the level analysts expect.